I mentioned at Christmas time that Scamp got some tunnels. They are great entertainment for him when he's out exercising. He only uses them when supervised as I'm sure he's shred them left to his own devices. This has the side benefit they they stay new and exciting as he doesn't get them every day or he gets part of them in different combinations.
The tunnels fold up to the size of a plate for storage and pop out to 3′ long.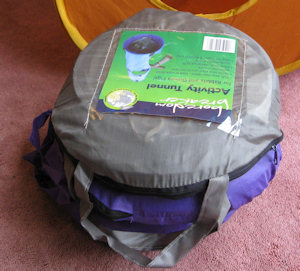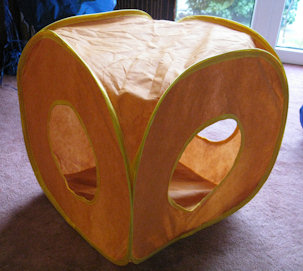 They have a hole half way down which means you can velcro them together into t-junctions or have one really long tunnel. And, not only does Scamp have tunnels, my mum found a pop up cube which they fit into which gives even more combinations!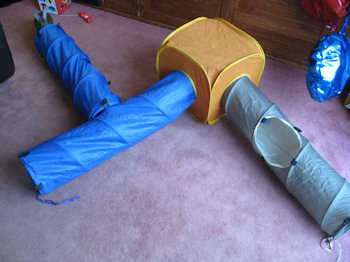 Scamp has great fun poping up and down the tunnels: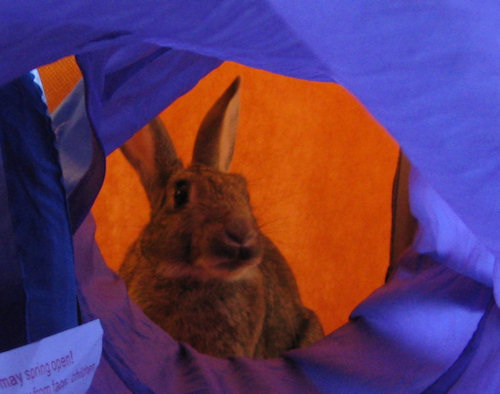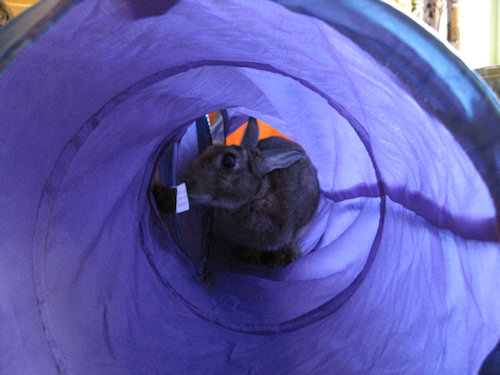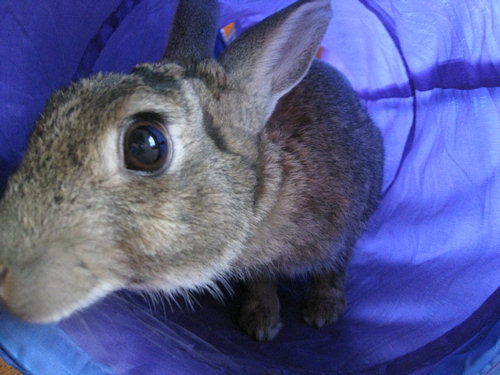 Tags: rabbit-toys, Scamp, tunnel