It's getting a bit chilly and the leaves are turning on another year. I love autumn leaves, the colours, the crisp crunch as you walk on them, even the smell.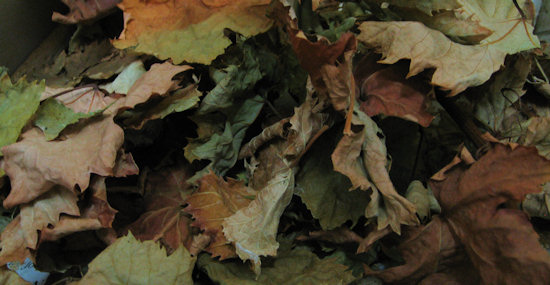 Just because Scamp's a house bunny, I don't see why he can't enjoy some of the autumn season too. These are leaves from our grape vine, it's a bit damp at the moment, so I collected them on a dry day and left them to dry out, like I did with the other dry leaves a few weeks ago.
Then I piled them up in his favourite corner: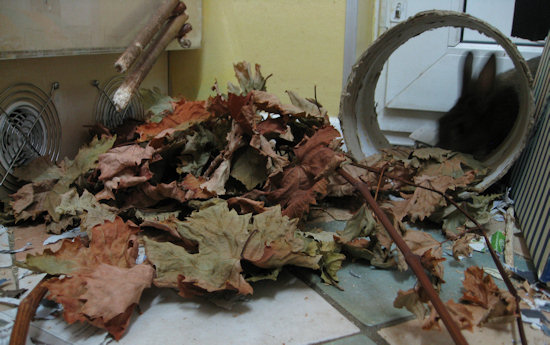 And he quickly popped out of bed to take a look. He wasn't completely sure about the crunching sound when he walked on them at first, but he got over it fairly quickly once he realised he could eat them!
Dry leaves can be eaten, picked up and tossed, crunched under your paws and dug through – wonderful rabbit enrichment.
Tags: rabbit-enrichment, Scamp