I had an email about the difference between hay and straw earlier this week. It's a topic that confuses a lot of people.
Hay
Hay is fed to rabbits as a substitute for fresh grass. It is grass that has been cut and left to dry. Good hay should be green and smell sweet, not be dusty or smell musty (excuse the pun). The greener hay is the closer it is nutritionally to grass. Old brown hay will have plenty of fibre but is not so good for providing all the other nutrients a rabbits needs. It's also less tasty… not that I've personally tried it.
There are different types of grass such as Timothy, Meadow and Orchard. Sometimes grass is also grown with legumes like Alfalfa. This increases the protein level which makes it too fattening to feed as the main diet for the average adult rabbit, although it can be good for growing youngsters or putting weight on an older rabbit. Alfalfa is also higher in calcium, again good for growing youngsters but too much can be bad for adults.
Find out more about types of hay (with pictures)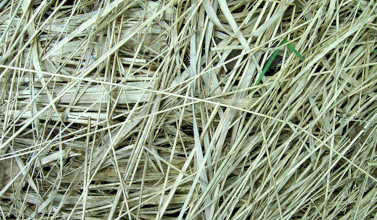 Straw
Straw is the stalks from grain crops after the grain heads have been taken off. It's yellow and the stalks are hollow like a drinking straw. Straw is great for insulating so it is used for bedding to keep rabbits warm on cold winter nights. Straw has a lower nutritional value than hay so it's not suitable to feed as a replacement for grass. If you use it for bedding, add some hay on top for your rabbit to snack on. It's perfectly safe if your rabbit does nibble the straw a bit too though.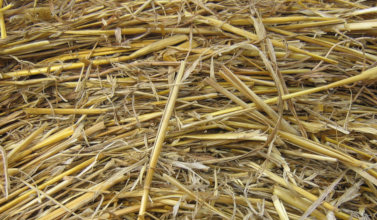 Tags: Diet, diet-grass