This is the mess that greeted me this morning when I went to investigate the odd banging sounds coming from the kitchen: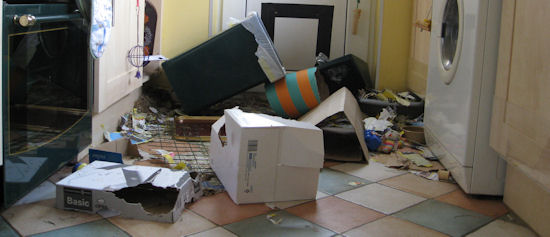 Can you spot Scamp? No, me neither, that would be because he's sitting under the work top in the veg rack practising his "Who me?" face. The onions are safe (removed after the previous invasion) but we may need new potatoes.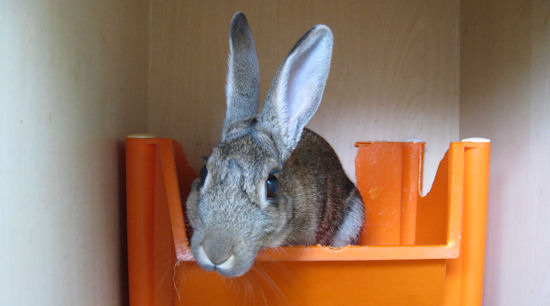 He was a bit miffed at having fun spoilt:

I think most naughty bunny behaviour is just bored bunny behaviour. Wild rabbits would usually be to busy eating to make trouble, so the obvious solution for Scamp's boredom is food too. I cut him some grass and scattered it around the floor so he could 'graze'. It kept him quiet for a little while at least.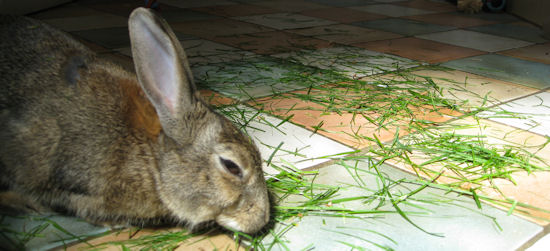 Look what I found whilst cutting grass…

Do be careful this time of year if you're mowing grass, as there are frogs and soon baby froglets crawling in it looking for bugs and shade. I was using scissors so this chap hoped off safe… maybe he'll eat some of the slugs.
Tags: Behaviour, boredom, diet-grass, Scamp