No, I haven't turfed Scamp outside in the cold. Not that I think he'd mind but I don't fancy playing catch the rabbit in wellies. Instead I brought the snow to Scamp. I emptied out his digging box (usually filled with paper) and filled it with snow instead. I did the same thing last year and I think he remembered it because he was straight in and digging as soon as I put it down and had half the snow across the floor by the time I got the camera on.
It's great enrichment for him and snow is great for digging. It's slightly less messy that soil, though in hindsight perhaps a towel underneath would be a good idea. I didn't think he'd get quite so energetic about throwing the snow around!
Here's a video…

And some photos…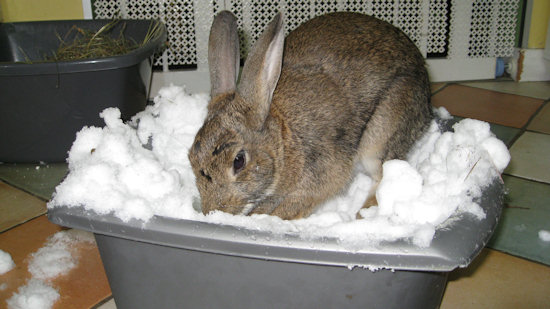 Of course after all the digging he needed a cuddle to dry his toes off. Actually, rabbit's fur is pretty amazing stuff. All that mucking about in the snow and his toes, and the rest of him, weren't cold at all.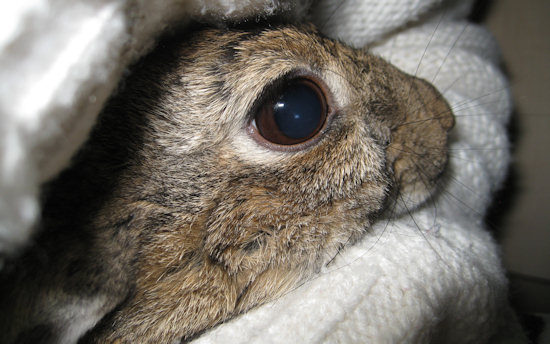 Tags: behaviour-digging, rabbit-enrichment, Scamp