I was trying to think up another rabbit toy for Scamp's ongoing adventures with cardboard tubes. Then Lisa mentioned agility training. Now I'd thought about this before, and then thought maybe it's not such a good idea to encourage him to jump over things in case he remembers he can jump on the kitchen worktops or tries to take on the baby gate keeping him contained. However surely little jumps would be okay (yes, probably famous last words) he jumps over little things anyway. So here is my next toilet roll tube rabbit toy idea (drum roll, please)… bunny jumps!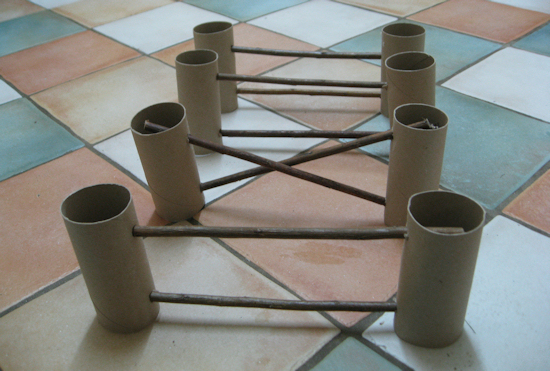 They are very simple to make, you need an even number of cardboard tubes, some sticks, and some scissors.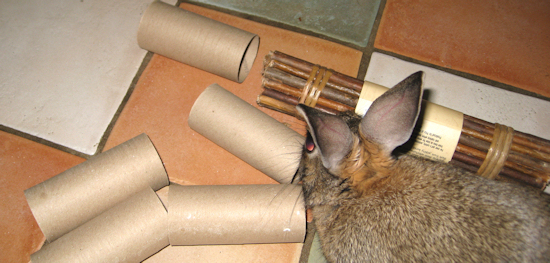 Stab the cardboard with the scissors (making sure not to take out a finger) and post the sticks in. I used two sticks per tube but you could probably get away with one. If you are going for crossed sticks, then offset the bottom and top holes so there is room for the sticks to overlap.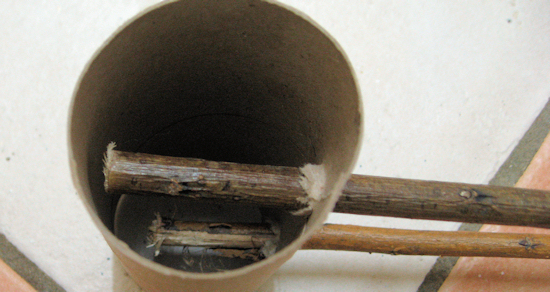 Now, I believe at this point there is meant to be some training with treats or clickers and possibly some strict instructions about not eating the props but I thought first go I'd just give him a call and see what happened. I admit I was expecting something on the lines of 'oooo stick, I'll throw that', hop, 'oooo another stick, I'll eat that', hop, 'I'm bored of stick, I'm off'. This is how it actually went…
Bit of a natural!
I tried action photos too, but he's a bit quick. This blur is him (no really!)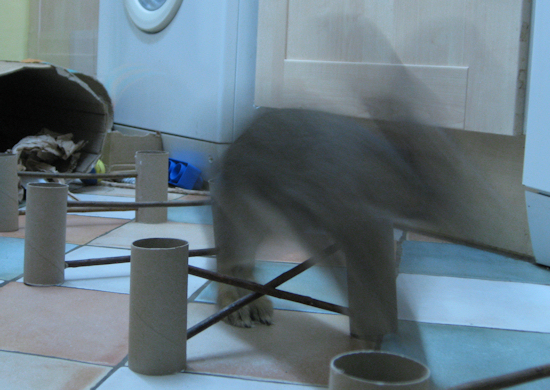 Tags: rabbit-agility, rabbit-enrichment, rabbit-toys, Scamp