That thing that happens at the end of December is sneaking up again, and it brings with it a whole new range of rabbit-proofing challenges. I hear some rabbit mums actually hang the tree off the ceiling in an attempt to keep little teeth and paws from causing trouble!
Obviously what we need is more bunny suitable decorations, like these…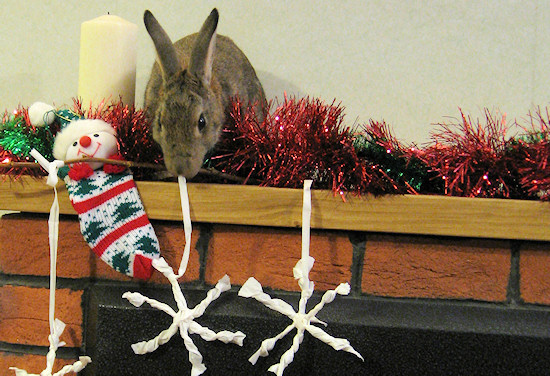 They are snowflakes (you can tell right? Scamp already ate the best looking one).
Materials
I used the little white paper bags like you get cookies in from the baker. But you could really use any thinnish white paper. Then something your bunny likes to eat – these are Scamp's dry food (a mix of Supreme Science pellets), but you could use dried veggies or similar.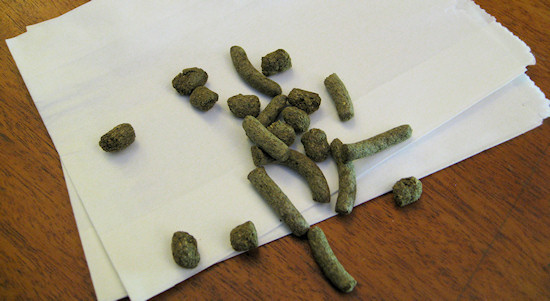 Snowflake Step one
Tear the paper in to 1.5″ wide strips about 6″ long. Three strips per star. You can use scissors for straighter strips but they don't need to be perfect.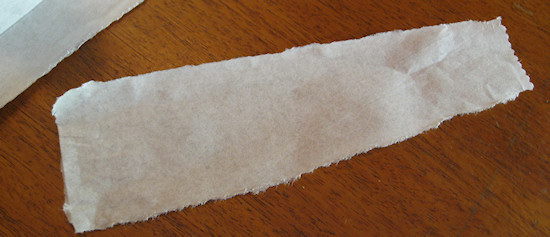 Snowflake Step 2
Add a treat one end and twist the paper each side of it. Twist all the way along adding another treat just before the other end.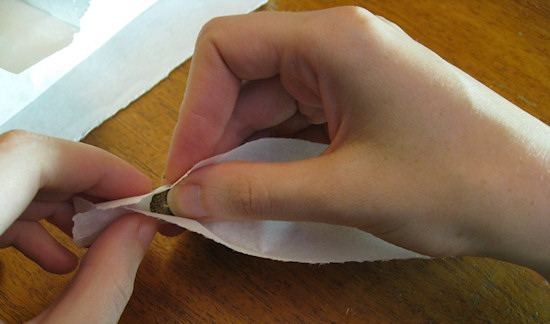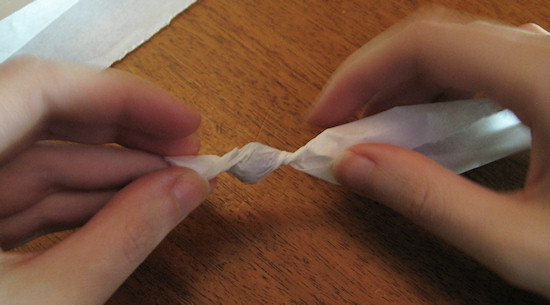 Snowflake Step 3
Repeat three times.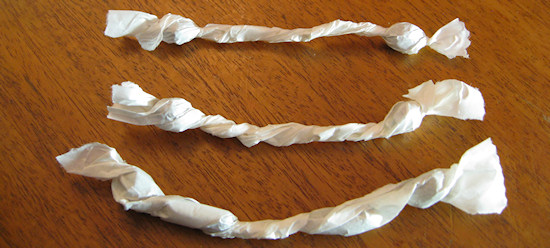 Snowflake Step 4
To put the stars branches together I just used another piece of paper about an inch wide, folded lengthwise twice to make it a bit tougher and then wrapped in around the three branches, making sure to make one wrap in between each set of branches.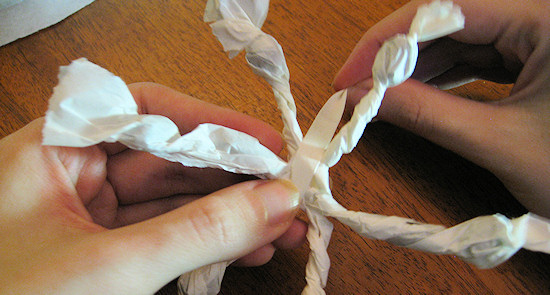 And you are done!
Just hand them to your bunny to decorate his/her house or hang them up for nudging…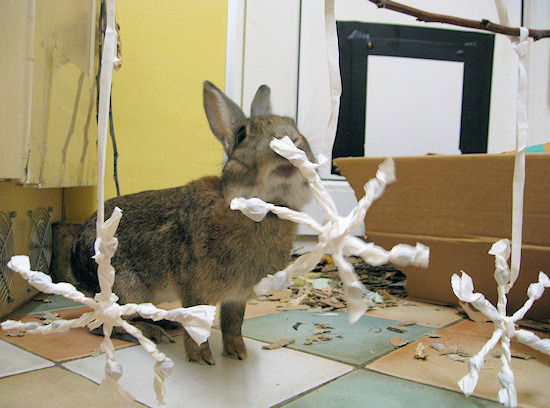 Tags: christmas, rabbit-enrichment, rabbit-toys