Just a short post this time. I've set my ebook 10 Rabbit Behaviour Problems Solved to download for free on Amazon on the 20/21 April.
UK: http://www.amazon.co.uk/dp/B009AV4FUQ/
US: http://www.amazon.com/dp/B009AV4FUQ/
If you're not in the UK/US just go to your local amazon and search for the title.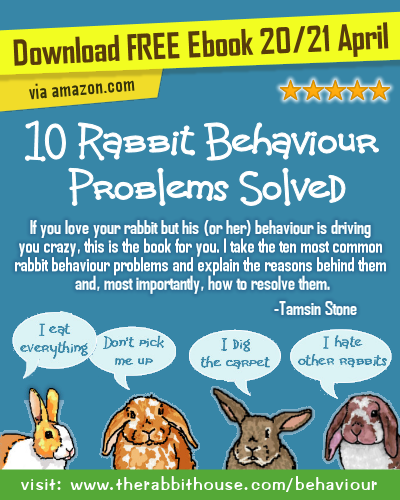 Of course, if you prefer you can buy the paperback version of my other book, Understanding Your Rabbit's Habits, which includes this too.