Boxes are one of the best toys for bunnies because they are so versatile. I decided to see how many toys I could get out of just one box.
Here is the box; it's a nice sturdy one that the printer sends my Understanding Rabbit's Habits books in.
The first thing I did was cut all the way around about 3″ up from the base (and removed the tape) to make a tray. It makes a nice lounging spot/hay outpost/chewing spot – I tuck these in corners to help prevent unsanctioned chewing/digging.
That left quite a bit of cardboard over to make some toys!
Simple Cardboard Ball
Step 1: Make Three Circles
I started by drawing around a bowl to get three circles. They can be whatever size you like, go for plates if you want something bigger.
Next cut them out with a knife or scissors.
Step 2 Make Slots
Now you need to make slots in your circles. Unless you are using very thin card, e.g. cereal packet, then rather than just cutting a line, cut an actual slot discarding a thin piece of card so the slot width is the same as then thickness as the cardboard. It makes them much easier to put together.
Each circle needs a slightly different slot.
Circle 1. Cut  to the centre of the circle.
Circle 2. Cut to the centre and then continue half way to the other side.
Circle 3. Cut to the centre, then make a second slot from the opposite side half way to the centre.
Step 3: Assemble Your Ball
Now assemble the ball by slotting the pieces together.
Start by slotting together circle no. 2 and the short slot on circle no. 3. Then take circle no. 1 and, working from the same direction, slot that over the top.
And you should have this:
If you want to add a bit of extra fun, try making holes in the circles with a pair or scissors or jabbing it with a pen and then put pellets through them.
Cardboard Ball Advanced Level
After successfully completed one ball, I decided to get a bit more adventurous with a ball to stuff with hay.
Step 1: Make Six Circles
Again, cut circles but this time they need to be around 6″ or so across (or bigger) and you'll need six of them.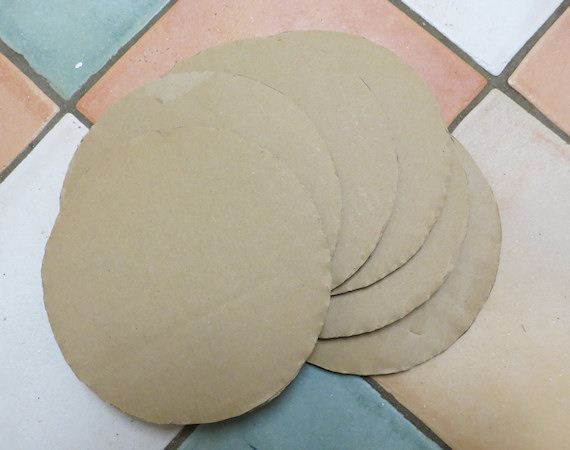 Step 2: Cut Slots
This time all circles need matching slots: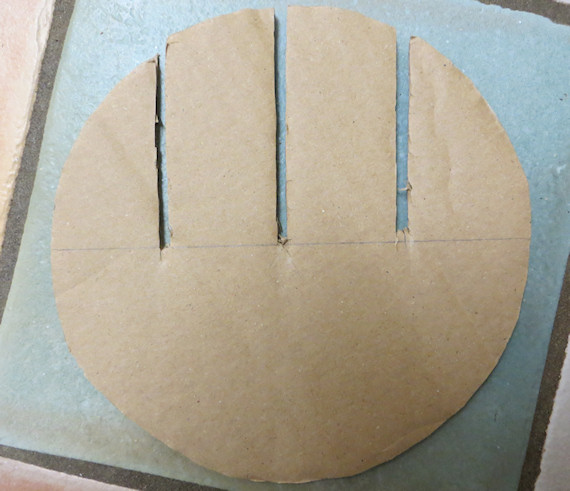 Step 3: Slot Together
Then you slot them together. It looks complicated but just slot the first three on, and then it will be obvious where the last two go.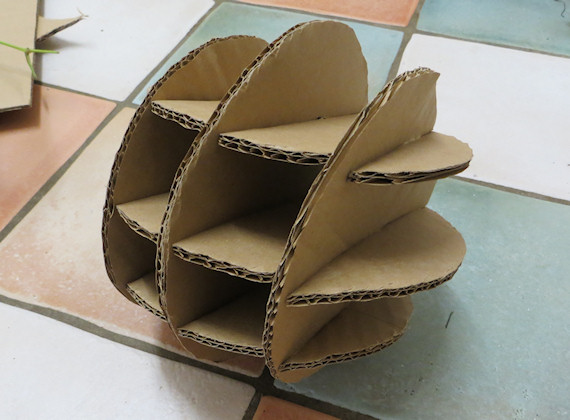 Then stuff the gaps with hay and treats and hand over to your bunny!
Not a bad evenings entertainment from just one box!
Tags: rabbit-enrichment, rabbit-toys, Scamp