Most rabbits love tunnels; they are great to play and hide in. They are also easy and cheap to make with scrap cardboard. If you don't have some boxes to hand try asking around local shops, they often get big boxes of deliveries and will be happy to let you have some.
Tunnels can be round, rectangular or triangular. I've gone for triangular here as they are less prone to collapsing than rectangular and easier to shape than round.
Just fold your piece of cardboard into shape and fasten with cable ties (or tape if your rabbit is not a chewer).
You can join tunnels together, cut a hole in the side of one to match the end of another, or join them to boxes to make dens.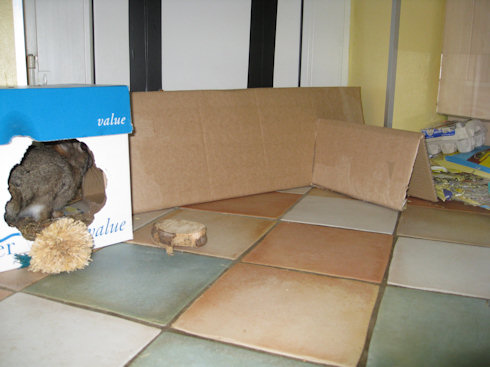 Tags: rabbit-toys