My mum and I did some baking yesterday, but not cakes… we made bunny treats! My mum was tidying up her herbs & spices draw awhile back and found a packet of fenugreek, and I said 'rabbits like that' (everyone's heard of fenugreek crunchies, right?), so she said lets make him some. After thoroughly researching online recipes we decided to go for the make it up as you go along approach.
Quite a few recipes called for honey, to stick it together, but we weren't really convinced that's a great option for bunnies. Instead we went for banana, and crossed our fingers it wouldn't turn into crumble.
Ingredients
2 small bananas
1 tbl spoon fenugreek
2 handfuls rolled porridge oats
1 handful dry rabbit food (pellets)
a splash of water
Instructions
1. Add fenugreek, porridge oats and banana to a mixing bowl.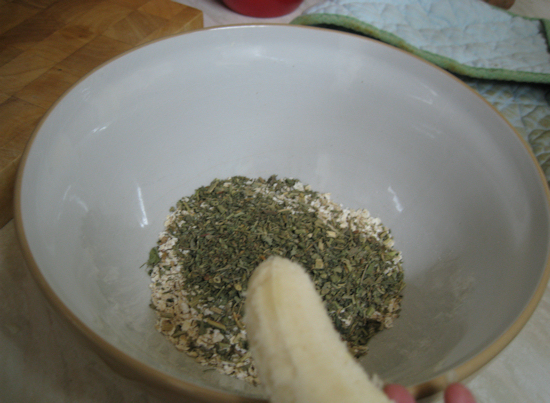 2. Collect dust from bottom of rabbit food bag/tub, decide there isn't quite enough and smush some pellets up to make more.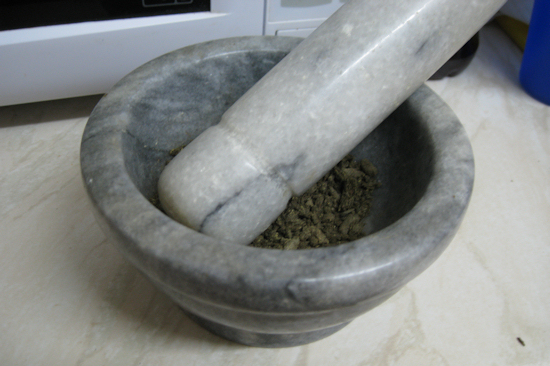 3. Mix together, adding a splash of water if necessary until it binds together.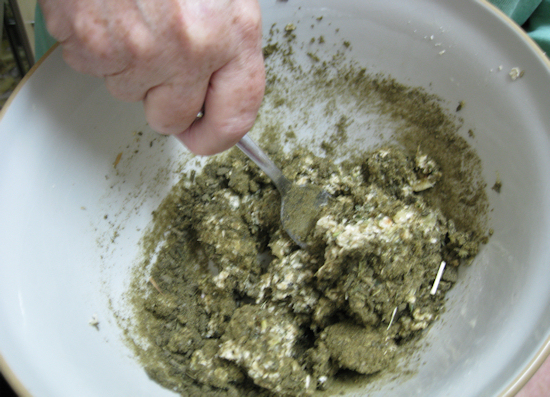 4. Put some grease proof paper on a baking tray (the dabs of oil at the corners are underneath to stop the paper rolling up).
(You don't need a pic of that do you?)
5. Break off sections of the mix and roll it between your palms to make a ball.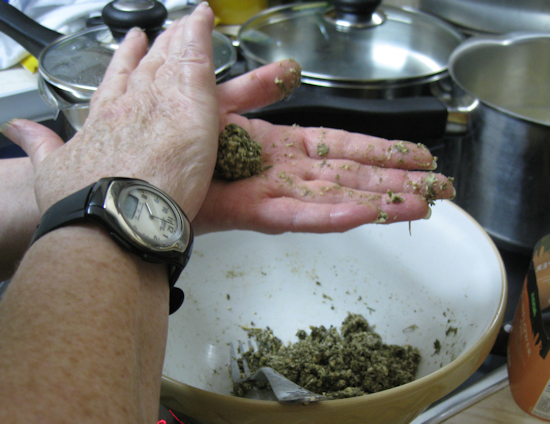 6. Place the balls on the baking tray and flatten.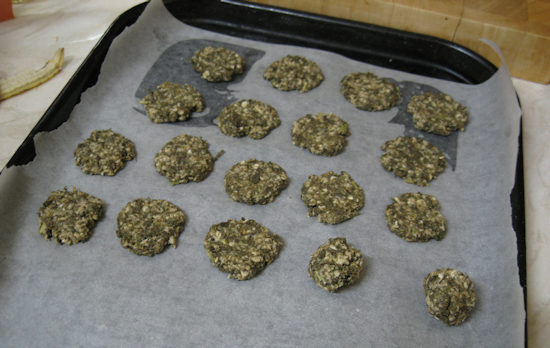 7. Place the baking tray in the oven, we tried using the left over heat after cooking a meal but it needed a little longer to dry out completely, so a low heat e.g. 150 oC for 30-60 minutes and just keep an eye should do it.
8. Artfully arrange them on a plate with a sprig of basil.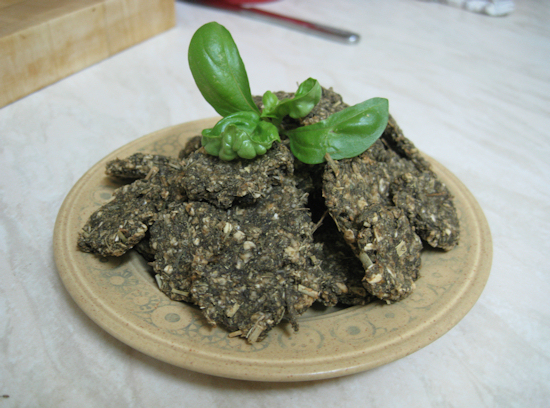 Testing
Of course, no baking is complete without testing. These smelt so good I was almost tempted myself, but I thought it best to let Scamp have that honour.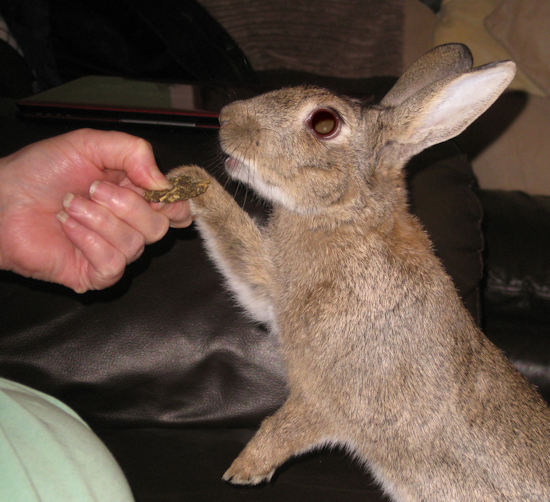 Scamp gave them a resounding paws up – very tasty!
Obviously, these are treats, so will be portioned out gradually to avoid porkyness. Easy and cheap to make though and much less of the processed odds and ends that you get in many store brought treats.
I'm already wondering about flavour variations… I wonder how well apple n grass would stick together…
Tags: homemade-treats, Scamp