Scamp has almost finished his last batch of treats, and the one thing the soggy weather has been good for is growing grass – so I thought: how about some grass based treats.
Ingredients
I wrote the quantities down as I made it, but then misplaced the piece of paper, but I think it was about 400g of grass, three bananas and a handful of oats. As I was making it up as I went along, I don't think it matters if you get creative with the quantities. My mix made two A4 sized trays.
Directions
Step 1: Finely chop some grass (as demonstrated by my mum), we used scissors, but I guess if you can do super-speed chief style chopping you could use a knife.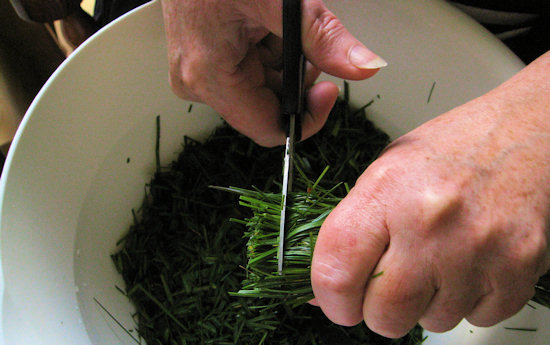 Step 2: Add other ingredients. We added oats for  biscuitness and banana to bind it together. Top tip – mash the banana and then put it in. It's tricky trying to mash in with the grass.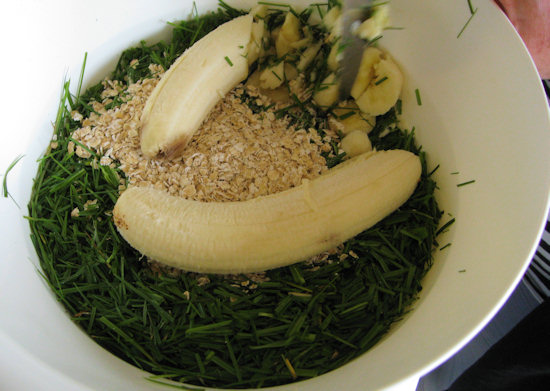 Step 3: Mix it all together, like so…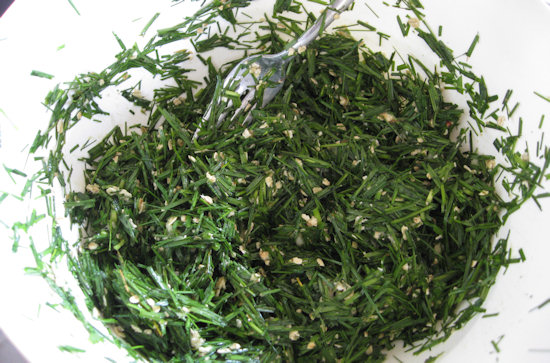 Step 4: Dodge rabbit skidding around kitchen floor in paper bag (aka grass collection device)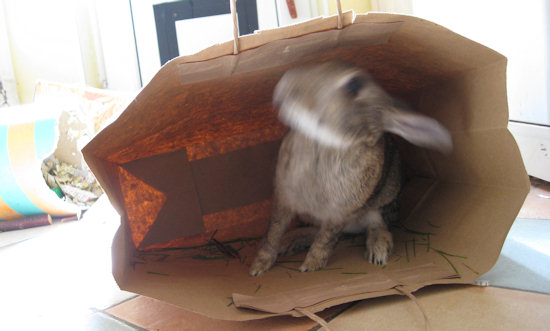 Step 5: Press mixture into tray; it needs to be quite thin (5mm) as grass contains a lot of moisture that needs to dry out. I also tried scoring it but it didn't really help when it came to breaking it into pieces later.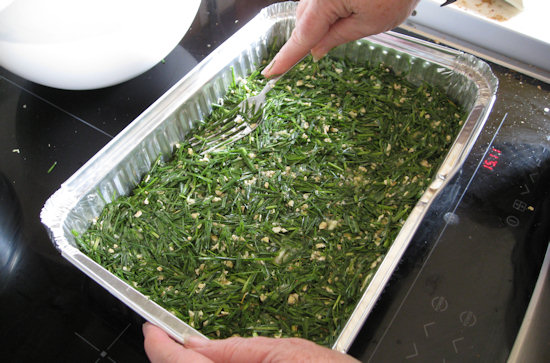 Step 6: Bake on low heat for several hours – it took about 3hrs at 130 degrees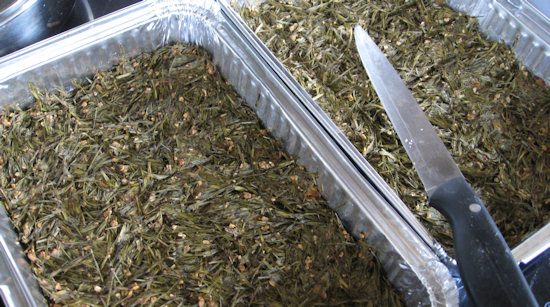 Step 7: Prise out of tray (yep, not the prettiest of treats to look at)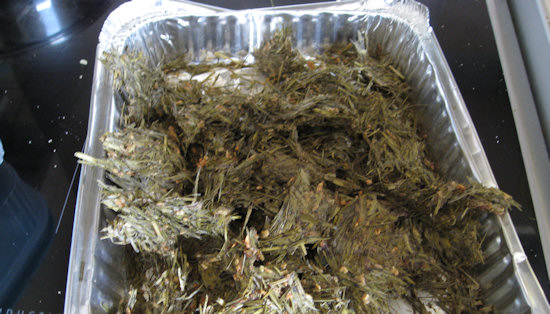 Step 8: Conduct a taste test, verdict: very yummy thanks!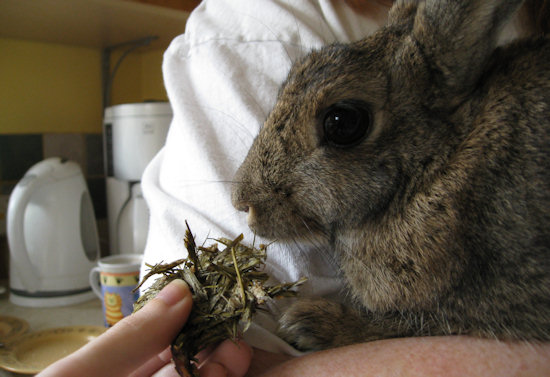 Step 9 : Do the washing up!
They aren't quite so pretty as the Fenugreek & Banana rabbit treats but should be very healthy as they are mainly grass. Scamp is a good hay/grass eater anyway but I wonder if a bunny that's not so keen might enjoy these as a sneaky way to increase their hay intake. I imagine you could use hay instead of grass and they'd cook quicker. Perhaps next time we'll try a cross between these and the previous treats.
If you give it ago let me know what your bunny thinks…
Tags: diet-grass, homemade-treats, Scamp