There seems to be bright lights and sparkly things everywhere, anyone would think it was almost Christmas or something! If it's snuck up on you and the idea of braving the shops for last minute presents sends you into a panic, this is for you…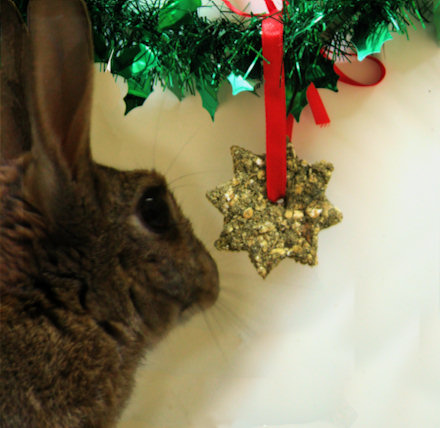 Christmas Bunny Treats!
They are easy and inexpensive to make, healthier than most shop bought treats and make wonderfully tasty Christmas presents for your rabbit.
Just take these instructions for making homemade rabbit treats and adjust the flavour to your rabbits taste. This time Scamp tried out Carrot & Banana…
Take two handfuls of pellets (crushed), two handfuls of rolled oats, 1 banana, 2 medium carrots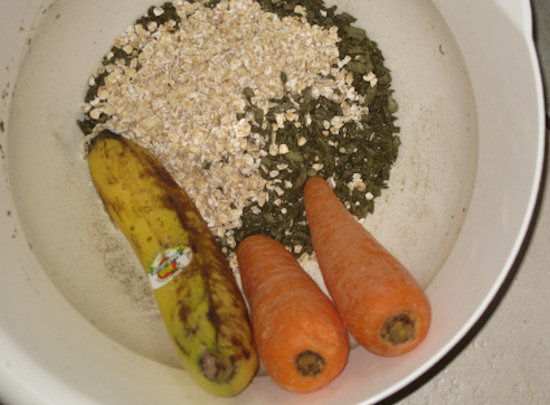 Finely grate the carrot, chop up the banana, crush the pellets and mix it all together.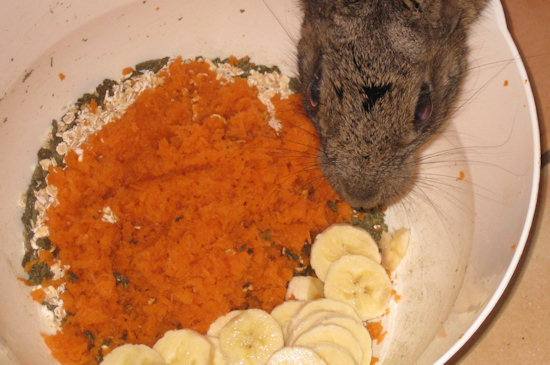 Roll out the mix with a rolling pin and then use your favourite cookie cutters, we had squares, stars and Christmas Trees. Then poke a hole in them – don't forget this step if you want to hang them up!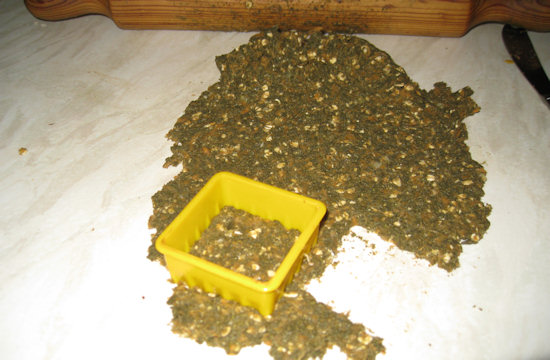 Bake on a low heat for a couple of hours until they are completely dry. And tada, Christmas bunny treats: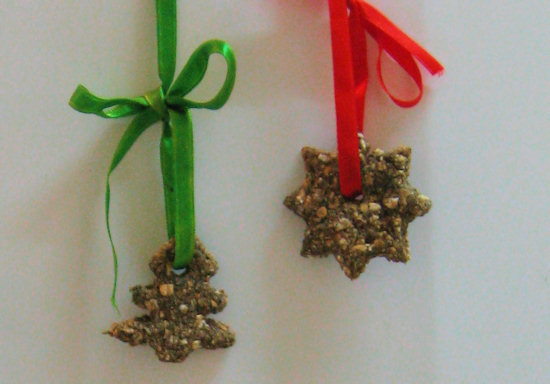 Please remember to remove the ribbon, or swap it for something more bunny safe like sisal before letting your bun lose on them!
A Time for Giving
Our bunnies are a luckily lot, I'm sure they are treated and cuddled all year around. Sadly, there are many bunnies that don't have a slave to spoil them this Christmas, so if you have spare treats, have time to make some bunny toys, or have odds and ends like bottles, bowls, bin bags, brushes, towels, unwanted toys, even a bag of spare bunny food then please pop them along to your local rescue and make their day with something for the not so luckily bunnies. There is a surprise parcel already winging its way to a rescue from me and my family.
Have a merry Christmas everyone!
Tags: homemade-treats, Scamp